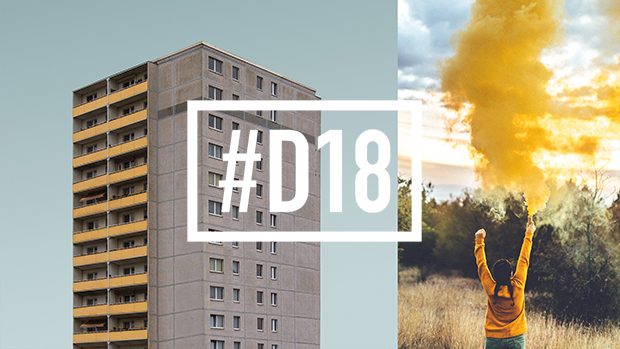 Lesen Sie diesen Text auf Deutsch
One year ago, we set out to find Germany. And what we discovered has been with us and many of our readers ever since. So, we've decided to continue the search.
We are now launching #D18. Underpinning our new special section is the desire to find out exactly what's behind the word everyone in Germany is talking about these days, "Heimat," or homeland, a concept that will now become part of the portfolio of a government ministry. We want to describe life in the smaller cities and towns where most Germans live. And we want to get people with opposing political viewpoints to begin talking to each other again – worldwide if we're lucky.
What Has Happened So Far
Ahead of the German general election last September, we launched a pop-up section on our website called #D17. Our hope was that of "finding a new understanding of the country" – admittedly a rather lofty idea. We wanted to make sure that we hadn't lost touch with our own country, as had happened to some of our colleagues in the UK and the US in light of Brexit and Trump.
The rest has become ZEIT ONLINE history: Most of the lofty #D17 ideas worked better than expected. For the project Heimatreporter (Hometown Reporter), for example, journalists from DIE ZEIT and ZEIT ONLINE traveled back to the towns where they grew up to engage in a bit of assertive local journalism. And the Überland (Overland) project likewise saw a team of regional reporters writing pieces for us from rural areas. To our surprise, the features that resulted became some of the most-read stories of the year on our website: A football club in the state of Hesse that was succumbing to bitter infighting was more interesting to our readers than Donald Trump, as was Daniel from Saxony, who was having trouble finding a girlfriend.
The two editors responsible for #D17, who will now be heading up #D18, are Christian Bangel and Philip Faigle. As representatives of the entire #D17 team, the two were honored at the annual "Journalists of the Year" awards in December, taking second place in the "Team of the Year" category, behind the investigative team responsible for the Paradise Papers. We also sought to explore the differences between attitudes in the city and the countryside in our comprehensive data-journalism feature "Diving Into Urban-Rural Prejudice." It reached hundreds of thousands of readers and received the Reporter Prize, the most important German journalism prize. Finally, we developed Germany Talks, a way of popping the filter bubble by getting neighbors with opposing political views across the country to engage in one-on-one discussion. Fully 12,000 people registered to take part.
#D18: A New Understanding of Germany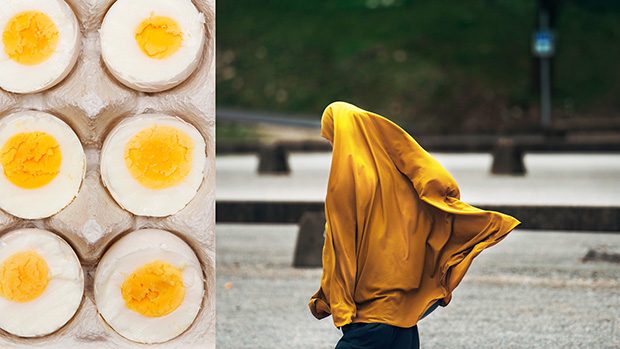 Now that Germany finally has a government, we are launching #D18. Many of the projects launched ahead of last year's election aren't just continuing in the new pop-up section, but are being expanded. Like its predecessor, #D18 will also focus on explaining Germany to Germany. In the first year of Chancellor Angela Merkel's new governing coalition, the assembly of which proved extraordinarily difficult, we want to understand our country even better. Such as exploring what Heimat actually means.
The Mystery of Heimat – A New #D18 Series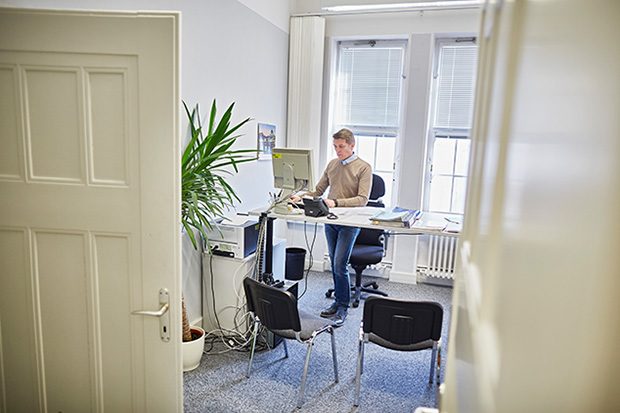 Most Germans are doing well, despite the fact that a right-wing populist party won 12.6 percent of the vote and sent delegates to the German parliament. Yet hostility and distrust are on the rise. What can be done? One proposal is Heimat. All of Germany's political parties, from the right to the left, want to strengthen identification with the country, with one's own city and town. Germany is getting a Heimat Ministry.
In our series Mystery of Heimat, we plan to explore the allure of this concept. Our working hypothesis is that Heimat isn't just a place. The feeling of belonging today comes primarily from our concrete living conditions. In our digital era, geographic proximity no longer plays the most decisive role.
Communities large and small shape us and our country, both visibly and – much more tantalizing – invisibly. They make up the many networks that keep Germany together. They comprise countless Heimats. Whether we are a bureaucrat or self-employed, whether we are a single parent or a vegetarian: Such things are more dispositive these days than where we live.
Many groups in our society are so large that we encounter them every day without really being aware of them. Such groups tend also to be largely ignored in newspapers and magazines. We want to change that: In fact, #D18 is launching with a profile of a bureaucrat. Our literature editor David Hugendick visited him in Aachen and shadowed him for a few days. In our Mystery of Heimat series, we will regularly be describing additional Heimats: the Protestants, rural housewives, the self-employed, cosmopolitans, aging hippies – and the world of drug dealers.
Overland: Nine Local Journalists Report from Their Regions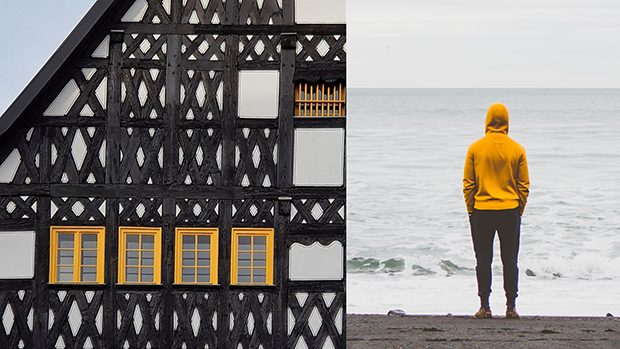 We are not, of course, ignoring our small towns. Seventy percent of Germans live in communities with populations below 100,000 and 40 percent in places with fewer than 20,000 residents. We are continuing our Overland series, which has struck such a chord, and expanding it.
Our team of (multiple) prize-winning local reporters has expanded, welcoming the following newcomers: Anna Sprockhoff in Lüneburg, who works at the local daily Landeszeitung and who recently won the German Local Journalism Prize; Karsten Krogmann in Oldenburg, who heads up the features desk at the daily Nordwest-Zeitung and recently won the Helmut Schmidt Prize; Eva-Maria Manz, who is in charge of the "Die Brücke zur Welt" ("Bridge to the World") series at the Stuttgarter Zeitung daily; Maximilian Heim in Munich, a freelance journalist who writes for several papers, including the Münchner Merkur and who is standing in for Sophie Rohrmeier during her maternal leave. Existing team members include Christian Parth, Gabriel Kords, Benjamin Piel, Doreen Reinhard and Martin Debes.
My Country Talks – Germany Talks Goes Global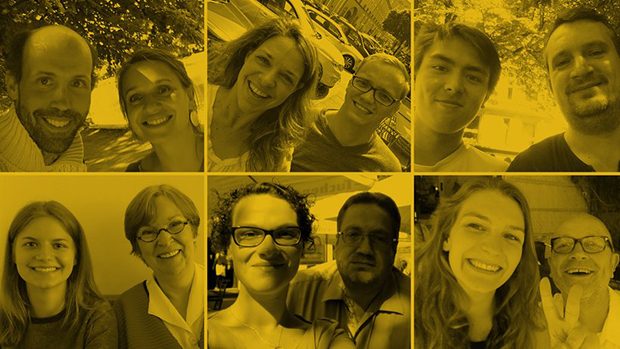 During last year's election campaign, ZEIT ONLINE launched Germany Talks, a kind of dating platform for people who are political opposites. More than 12,000 people registered to be matched up with someone who lives nearby yet holds polar opposite political viewpoints. Our goal was to make political debate possible between people who otherwise may never have met.
This idea, too, gained traction. One Sunday last June, more than 1,000 people met up for face-to-face political discussions – refugee opponents with people who had volunteered to help refugees; people in favor of nuclear power with those opposed; people who back the European common currency with those who would like to see a return to the deutsche mark. They all spent an afternoon together exchanging views and attempting to better understand each other's positions.
We received hundreds of messages from people who wrote of the positive feelings generated by the mutual respect and understanding shown. Germany Talks also attracted attention overseas – in Japan, Canada, Italy, France and the United States. The Argentinian government even got in touch with us and is now working on a kind of "Argentina Talks."
This inspired our decision to build the non-profit, international My Country Talks platform. It will enable partners around the world to organize campaigns like Germany Talks in their own country. With the help of funding from Google, which is earmarked exclusively for technical development, we are currently building a simple system that, after a test phase, will be made freely available to anyone wishing to use it. Our hope is that the positive experiences we have had will now spread to all continents.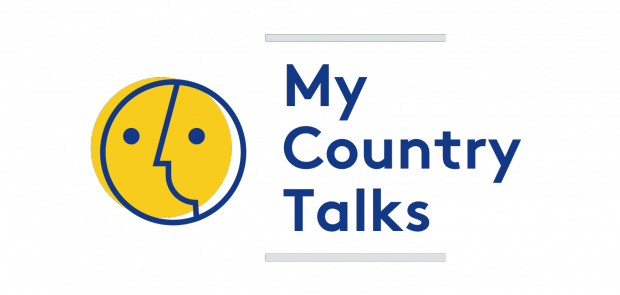 Fifteen international partners have joined the effort to develop My Country Talks, including The Globe and Mail (Canada), Morgenbladet (Norway) and La Repubblica (Italy), in addition to our German partners ARD aktuell (the German public broadcaster ARD's primetime news programs), the newswire DPA, the Berlin daily Der Tagesspiegel, the Thüringer Allgemeine newspaper and the Südwest-Presse newspaper. The City University of New York and the Robert Bosch Foundation are also involved in the project's conception phase.
The platform with the algorithm that finds each matching pair is being built by the Berlin agency diesdas.digital. ZEIT ONLINE and all partners are working on the project in an honorary capacity. A first test of My Country Talks is planned for later this year.
Together with many other German partners, we also want to repeat Germany Talks and we hope to be able to generate interest among a lot of people. (If you are interested in becoming a partner, please send us an email at mct@zeit.de.)
How Are You Doing Today? And Why?
And finally, we have another lofty idea: For almost a year now, with the help of a small box on our homepage, we have been asking people: "How are you doing today?" They only have the choice between "good" or "bad," and each day between 5,000 and 30,000 people click on one of the two buttons. Originally, we had wanted to find out how people were feeling in Germany during an election year and to register minute-by-minute shifts in sentiment. Emotion researchers and data scientists have now taken an interest in the resulting database of emotional trends, which has also inspired us to write a number of stories.
Which sentiment is dominant?
These are the words most often used by readers during the last 24 hours to describe their emotional state:
As part of #D18, we are now pursuing a new project. All the readers who choose "good" or "bad" have had the ability, since the very beginning of the poll, to qualify their basic mood by providing an adjective. They even included some unusual new adjectives, like "netflixed" or "undersummered." We have now added a new input field where they can leave their email address so that we can contact them. Within the course of just the past few weeks, more than 1,000 readers have done so, and we thank them for their trust.
Now we're traveling to conduct research for our project And Why?, which entails visiting people with the most interesting moods. People like the social scientist in Vechta who noted that she felt "drained" because she still hasn't found a job even after sending out dozens of applications. Or the Egyptian who reads ZEIT ONLINE from Cairo and entered "hopeful" because he still feels that way despite his country's difficult situation. Or the member of the center-left Social Democratic Party in Dortmund who typed "troubled" into the field because he has observed an increasing number of people in his immediate surroundings voting for the right-wing populist Alternative for Germany (AfD) party. You will soon be able to read these and other surprising stories in And Why?
But the most astounding finding so far with How Are You Doing? was made on the very first day of the project and it continues to fascinate us today: Our readers moods – almost – never fluctuate on a day-to-day basis. Around 70 percent still say they are doing "good" despite what Donald Trump is doing, how the weather is or whether the football team FC Bayern has won or not.
But only almost never. When the AfD cleared the five-percent hurdle to land seats in parliament, it marked the first and, thus far, only time 100 percent of our readers reported being in a bad mood. Fortunately, it only lasted for a few minutes.
Translated by Charles Hawley and Daryl Lindsey